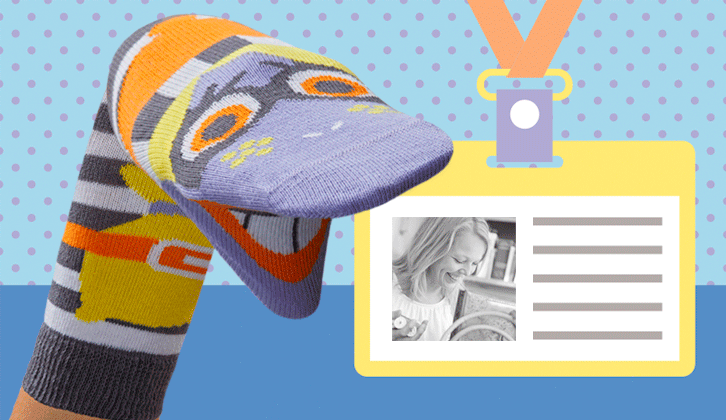 WALKYTALKIES are founded and designed by graphic designer Nelleke van der Burg.
She graduated from the Grafisch Lyceum and the Willem de Kooning Academy, both in Rotterdam.
Nelleke got the inspiration for WALKYTALKIES from her own children.
If you make a sock puppet, you do not have a sock anymore and vice versa.
Let's see if those two can join together!
The solution was as surprising as simple: use the complete sock for the design of a character.
Eyes on the instep, mouth on the foot sole and a body on the leg.
Put your thumb in the heel and start talking ;-)